Heise.de
 got a confirmation of what was announced earlier.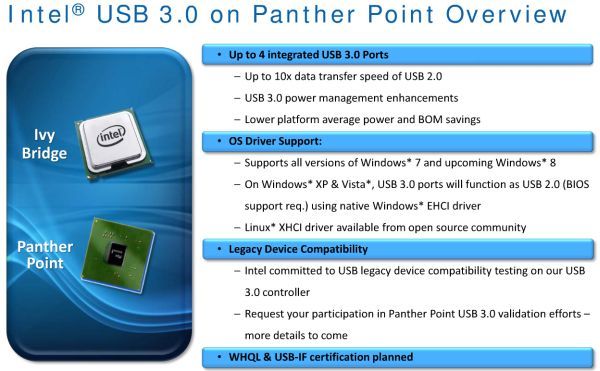 the chipset coming with the Ivy Bridge processors early 2012 will support USB 3.0. The good news is that in order to implement more easily, these ports will be using existing general drivers. 
Now that we are talking about the Ivy Bridge architecture, you should know that the graphics solution running next to the processor will see its number of processing units going from 12 to 16, which will allow to have 50% better performances for the same frequency. (
From Fudzilla
).
By Machmeter, original by Lionel