Belkin unveiled changes applied on its Thunderbolt docking station now announced for couple of month, but not available yet.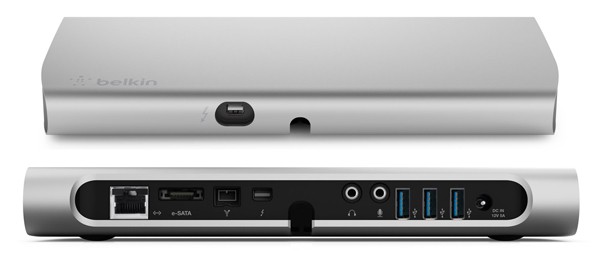 It will now offer the following ports:
Two Thunderbolt ports for chaining,

One Ethernet Gigabit,

One eSATA,

One audio input/output,

Three USB 3.0.
The launch price is set to 399.99 USD, a rather pricy unit, but for sure very useful for MacBook Air owners. 
By linathael, original by Lionel