Buffalo unveiled the first 2.5" external HD featuring both USB 3.0 and Thunderbolt interfaces.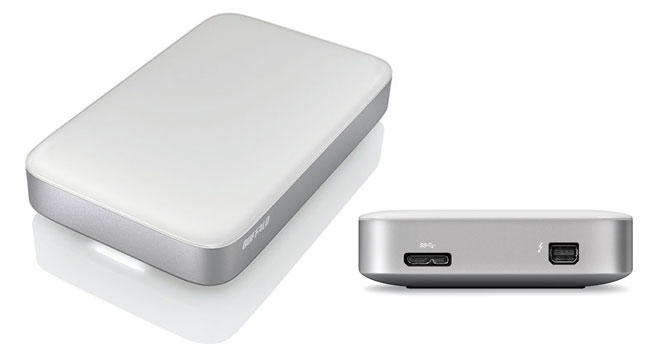 It will be available with 500 GB and 1 TB of storage at a still undisclosed price, and it will ship with the Thunderbolt cable included.
However, it is not obvious whether the Thunderbolt interface will be that useful for a 2.5" device with only one hard drive. The speed of the USB 3.0 interface will allow to reach the maximum speed of the disk, which is the bottleneck here. You would need a good SSD to see a real difference between the two interfaces.
By Machmeter, original by Lionel