With the release of hte first Ivy Bridge CPU, all of them featuring 4 cores, Apple was probably waiting for the dual cores version t ouse them for powering the 
MacBook Pro 13"
and 
MacBook air
. Today, Intel has been releasing such CPUs, and Apple can probably now launch the entire production of new models of notebooks. We might only see them at the WWDC, at least announced, not necessarily available in volumes.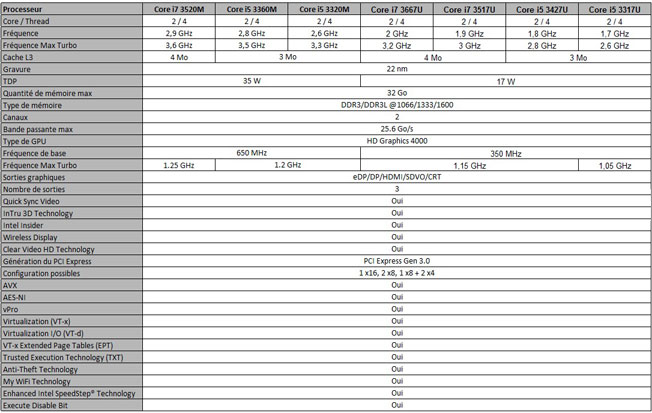 All models with TDP of 35 W will be found in MBP 13" while the MBA will be powered by 17 W CPU units. Now, remains to be seen if Apple will be using the Core i7 versions, especaiily as it would be the high-end CPU for MBA.
By linathael, original by Lionel