Couple of days/weeks before the release of the first Ivy Bridge-based Mac models, featuring USB 3.0, it can be interesting to look at peripherals and devices able to benefit and support at its full speed USB 3.0. 
Via made an interesting 
announcement
  with its third generation USB 3.0 Hub chips.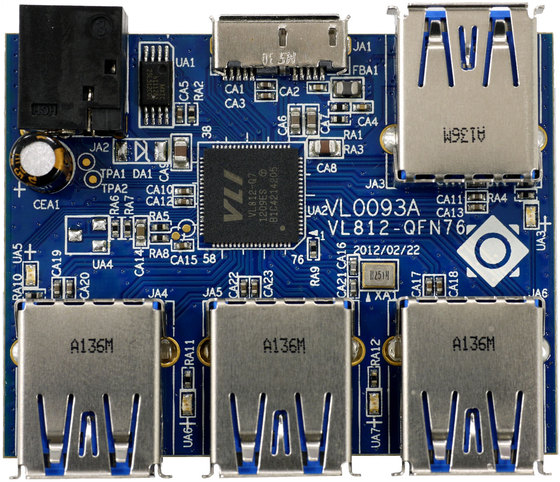 The VIA Labs VL812 4-port USB 3.0 hub offers numerous features:
All integrated solution, including the 5V tension converter,

It supports the "Turbo" mode, delivering more power when some peripherals such as iPhone and iPad are connected,

It drains only 0.5W,

It is certified 100% compatible with Mac OS X.  
This is indeed an interesting point as Mac OS X is not officially supporting natively USB 3.0 yet. We suspect that Via will try to make Apple adopting its USB 3.0 solution. Indeed, Apple integrates such hub in its Mac models, this is a choice made to offer USB to peripherals such as FaceTime camera, SD card reader, keyboard, trackpad, etc. They are identified as "controlleur/controller":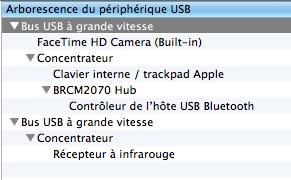 It is then possible that Via controller will be integrated in future motherboard of the forthcoming MacBook Pro and iMac units. On paper everything is ready. 
By linathael, original by Lionel